Microneedling with SkinPen®
What is Microneedling?
Miconeedling is a medical procedure that creates micro channels in the skin's deeper layers. The production of these micro channels stimulates the body's innate healing process resulting in the production of new collagen and elastin fibers. These new fibers create the foundation for smoother, more youthful-looking skin.
Why SkinPen?
SkinPen is the only FDA approved, Class II device on the market. It has been clinically proven to be safe and effective.
Microneedling produces results for patients seeking to:
Minimize pore size
Reduce the appearance of scar tissue resulting from surgery, acne, injury or stretch marks.
Reduce the appearance of fine lines and wrinkles
Achieve smoother, tighter, more youthful looking skin
SkinPen vs. Alternative Procedures
Does not use toxins or chemicals *
Short procedure time
Comfortable experience
No down time
Effective for all skin types and tones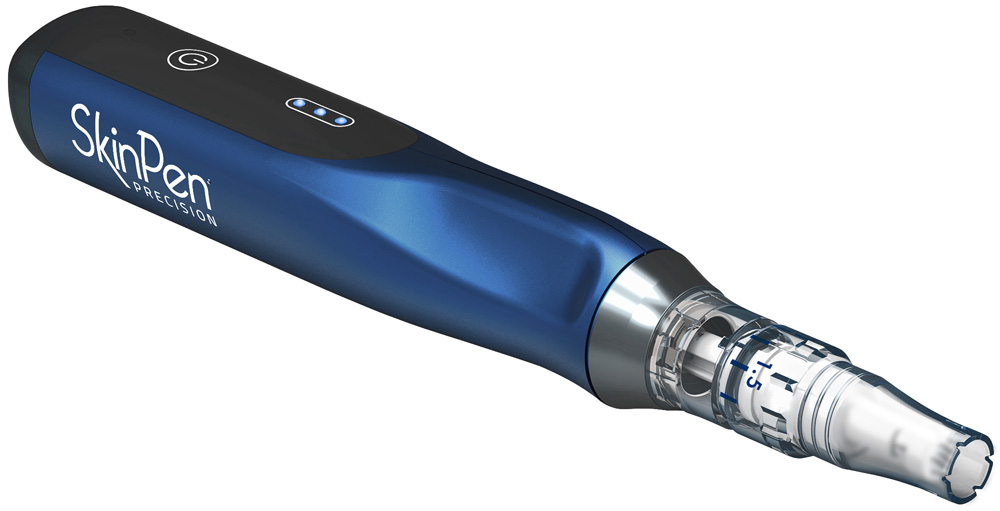 Microneedling Hours
Monday: 9:30am – 2:00pm
Wednesday: 9:30am – 2:00pm
Friday: 9:30am – 2:00pm