About Dr. Margaret Litchy-Miller
Naturopathic Doctor
Dr. Margaret Litchy-Miller is a registered Naturopathic Doctor in the state of Minnesota through the Minnesota Board of Medical Practice. She received her doctorate from Bastyr University in Kenmore, Washington, which has been named one of the top medical schools in the country by Princeton Review. While completing her medical education, Dr. Litchy-Miller worked under Naturopathic Physicians specializing in integrative Oncology, pediatrics, Women's Health, and chronic infections and disease. During her second year of medical school, she was awarded a one-year scholarship conducting research at the Bastyr Integrative Oncology Research Center. During this time she studied the effects of integrative naturopathic medical treatments on breast, ovarian, and prostate cancer while learning how to implement these treatments on qualifying patients. Prior to attending Bastyr University, Dr. Litchy-Miller received her Bachelors of Science degree in Biology with a minor in Psychology from the University of Minnesota Duluth.
In addition to her Naturopathic medical education, Dr. Litchy-Miller completed a summer internship in the Biomechanics lab at Mayo Clinic in Rochester, MN. During medical school, she completed a two-year certification in the study of classical homeopathy from the New England school of Homeopathy (NESH). She also received certification in the study and practice of cranio-sacral therapy, a form of bodywork. Dr. Litchy-Miller thoroughly believes in the healing power of naturopathic medicine, and has traveled with future colleagues and Naturopathic Physicians to Washington, D.C. to advocate for Naturopathic Medicine on Capitol Hill during her medical education. Every year, she visits the Minnesota State Capitol with fellow colleagues to speak with Minnesota State representatives and legislators to advocate for increased availability of Naturopathic Medicine to the residents of Minnesota.
Dr. Litchy-Miller has thoroughly enjoyed being involved in, and learning about, healthcare and medicine throughout her life. As a young girl, she became fascinated with medicine while accompanying her Father, a Medical Doctor, to patient's homes to receive medical care. It was this fascination, and desire to care for others, that led her to work as a Certified Nursing Assistant for six years. During this time she provided care to a variety of patients living with a range of health conditions including traumatic brain injury, dementia and Alzheimer's, multiple sclerosis, ALS, cancer, stroke, and contributed to end of life care. It was her experiences during these six years that inspired her to become a Naturopathic Doctor.
Dr. Litchy-Miller focuses on incorporating modern medical science and the healing power of nature to deliver an alternative approach to healthcare. Dr. Litchy-Miller believes her role as a Naturopathic Doctor is to empower her patients by providing them with the knowledge and education to make informed decisions regarding their medical care. She strives to achieve a trusted partnership with her patients, while guiding them on their individual path to ultimate health and wellness. In order to attain his, Dr. Litchy-Miller takes additional time to truly get to know her patients. This knowledge and understanding allows Dr. Litchy-Miller to determine and treat the cause, rather than the symptoms, of one's health imbalance, resulting in effective treatment plans unique to each patient.
When she is not with patients, Dr. Litchy-Miller enjoys spending time with her husband and two young children. She loves experiencing the great Minnesota outdoors, and can often be found biking, hiking, or gardening in the summer, and sledding or ice-skating in the winter with her family. Her lively and adventurous spirit is often expressed in the kitchen experimenting with new and exciting recipes.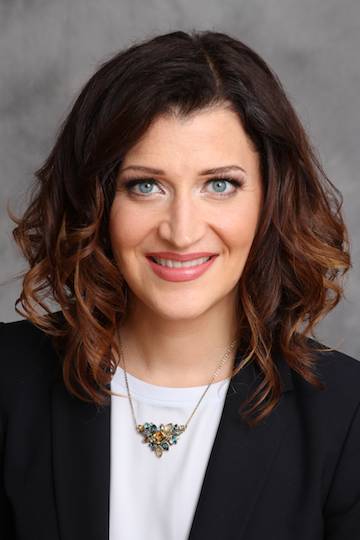 Services Offered
• New Patient Appointment
• Follow-Up Appointment
• Acute Office Visit
• Telemedicine Follow-Up Appointment
• Complimentary Consultations (15 minutes)
I have been on a very long and difficult journey to improving my health and recently found Dr. Margaret. She has empowered me to take back control of my body and health when I believe it has failed me. I have truly enjoyed working with her and look forward to each appointment we have together, knowing we are taking more steps towards my healing.