Conditions Treated Through
Naturopathic Medicine
We thoroughly believe that Naturopathic Medicine can play a key role on everyone's journey to ultimate health and wellness. Below you will find conditions that we most commonly see and treat in our medical practice. However, if you do not see your health concern listed, please feel free to contact us to learn how we may be of help.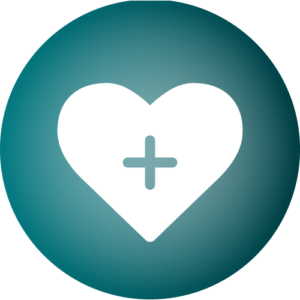 Cardiovascular Health
Cardiovascular Health
High Cholesterol, High Blood Pressure, Arrhythmia, Anemia, Prevention, and Cardiovascular Disease

Women's Health
Women's Health
Menstrual Problems, PMS, Infertility, Menopausal Problems, PCOS, Uterine Fibroids, Family Planning, Osteoporosis and Osteopenia

Digestive Disorders
Digestive Disorders
IBS, SIBO, Crohn's Disease, Celiac Disease, Ulcerative Colitis, Ulcers, Heartburn and GERD

Pediatric Conditions
Pediatric Conditions
ADHD, Autism, Ear Infections, Cold and Flu, Eczema, GERD, Diarrhea and Constipation

Mental
Health
Mental Health
Anxiety, Depression, Phobias, Seasonal Affective Disorder, Postpartum Depression and Anxiety

Integrative Cancer Care
Integrative Cancer Care
Adjunctive Cancer Care, Cancer Prevention, Recovery

Autoimmune Disease
Autoimmune Disease
Hashimoto's Thyroiditis, Lupus, Sjögren's Syndrome, Psoriasis, Multiple Sclerosis, and Rheumatoid Arthritis
Metabolic Disorders
Metabolic Disorders
Type II Diabetes, Metabolic Syndrome, Hypothyroidism and Hyperthyroidism
Degenerative Disease
Degenerative Disease
Chronic Fatigue Syndrome/Myalgic Encephalomyelitis, Fibromyalgia, Osteoporosis, Dementia/Alzheimer's

Detoxification
Detoxification
Heavy Metal Exposure, Seasonal Cleanses, Preconception Care

Allergies
Allergies
Food Allergies and Sensitivities, Seasonal Allergies, Environmental Allergies, Allergic Asthma

Lyme Disease & Chronic Infections
Lyme Disease & Chronic Infections
Chronic Lyme Disease, Co-Infections, Biotoxin Related Illness, Reactivated EBV, Chronic Viral Infections
People living in the US that are afflicted with digestive diseases (National Institute of Health)
60–70 Million (Total US Pop: 318.9 Million)
Percentage of patients misdiagnosed with IBS, currently living with Small Intestinal Bacterial Overgrowth (SIBO) (Clinical Study)